News, Trends, Tips & More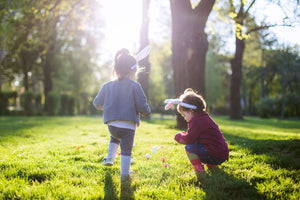 Happy Easter! We have put together some great ideas for kids to have fun at home this Easter!  Wishing you all a Happy Easter with your little ones, The Adore a'Belles team xo Bunny Hop Kids love to burn energy, right?! Then this is the perfect Easter activity for little ones (Mum and Dad you can join in too!) Decorate old hessian sacks or pillow cases, line up and get hopping!!   Drive in Movie Easter time often calls for a chance to sit back, relax and watch a good Easter movie. (Peter Rabbit or Hop, or Dora's Easter Adventure...
---
How are you and the kids getting on during lockdown so far? It truly is a challenging time and we hope you're all doing okay! We've been thinking of children with birthdays over the next few weeks. Party plans have sharply altered to celebrations at home and some have been left scrambling for gift ideas with many shops now being closed.With this in mind, we've scoured the internet to find Home Made Gift Ideas to help make children's birthdays in lockdown just as special!   CRAFTING KIT Kids love colouring! Why not create a Stationery Cake! There are literally hours of fun...
---
• Cake Smash • First Birthday • News • Tips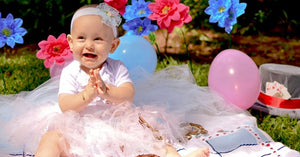 A first birthday is one of the biggest milestones you'll celebrate as parents - and rightfully so. You and your baby have survived the first 365 days together! Congratulations!! You've gone through sleepless nights, enjoyed first smiles, and now your baby is most likely on the move (or soon will be)! It's a joyous occasion and one many parents choose to celebrate with a First Birthday Bash  (or popular 'Cake Smash) The team at Adore a'Belles are your one stop shop for gorgeous first birthday outfits and have put together Ten Tips for a Stress-Free First Birthday… 1. PLAN AHEAD...
---
• news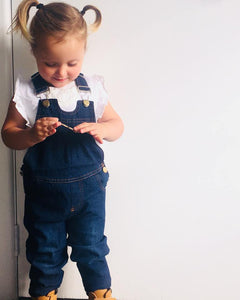 What defines "adorable?" Is it pink glitter tutus and lace chiffon dresses? Adore a'Belles - Home of Adorable Kids Fashion New Zealand - has put the question to the test in its latest collection, with the addition of girls soft denim dungarees as its newest fashion item. "We're sending a message to young girls that femininity is not defined solely by pretty dresses. Girls denim overalls are trending worldwide - they're practical and absolutely adorable," says Jamie Rae, of Adore a'Belles. "It's girl power at its finest." The business provides a range of adorable outfits for boys and girls aged...